---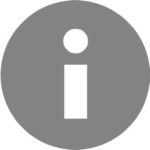 The TDG Foundation
Our foundation is a select collection of employees who espouse two basic ethical behavior standards:
Personal and professional performance and reputation enhanced by honesty, integrity, and working to a common goal.

Excellence is achieved by promoting a can-do attitude of mutual support between each other and with our clients.
While these 'motherhood-and-apple pie' beliefs may seem to be self-evident, we have found that they are baseline essentials for building a solid company and for establishing viable and mutually beneficial relationships within the company and with our clients. Failure to adhere to these two basic tenets is cause for dismissal from the company.
We value these two fundamental employee precepts even above technical capability. Though assuredly we employ highly qualified personnel with demonstrable and documented expertise, we have found that skill levels can readily be enhanced via training, but we can neither instill nor change these fundamental beliefs where they do not already exist.
With an honest, hard-working cadre of employees – "good" people – TDG has fewer personnel issues and much happier clients. Our management team, with over 50 years of total experience in managing projects with life cycle values in excess $500M, is committed to building our company exclusively utilizing this type of individual to the mutual benefit of both the company and our client's. Our target is steady expansion of our core group of ethically motivated employees rather than rapid company growth utilizing a group of disparate mindset individuals.
---